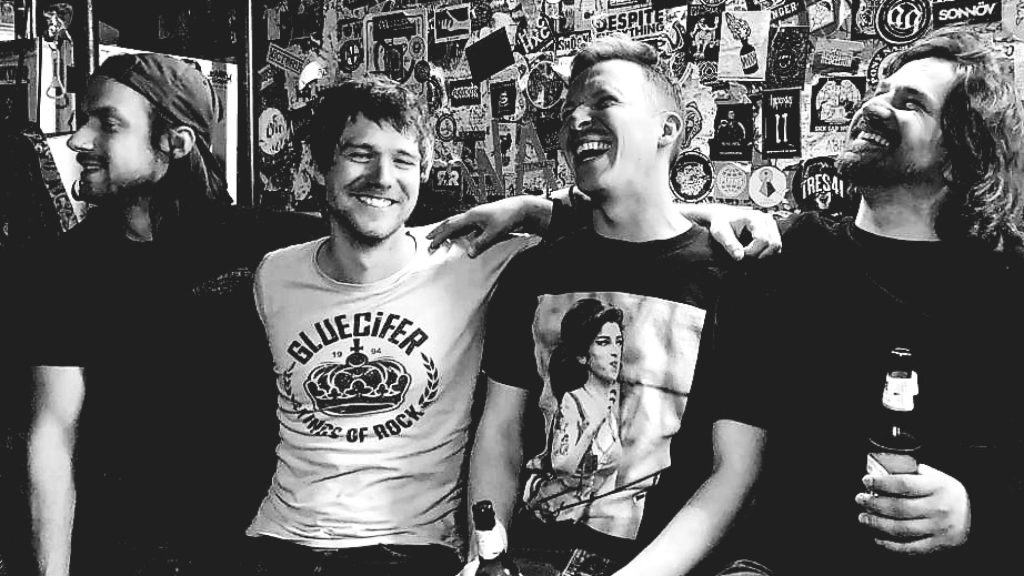 | | |
| --- | --- |
| 09.09.2023 | RETOX RODEO, Nürnberg, DE |
| 23.09.2023 | Lehmitz, Hamburg, DE |
April 2022 – We made a DYI lyric video for our song HEAVY RAIN about the nefarious doings and dubious motives of warmongers and arms dealers, painting the world red with the blood of innocent people. 
NEW VIDEO - DEAD OF NIGHT
February 2022 – Check out our new video for DEAD OF NIGHT. We filmed & edited this on our own.
Why don't you sign up for our newsletter to be the first to know about upcoming Stacy Crowne releases & tour dates?
More than happy to announce that we'll be touring Spain in March 2022. Thanks to Microsurco booking agency we're supposed to play 6 shows, starting in Malaga in the very south of Spain. After that we'll be heading north, playing in Granada and Madrid, just to end the tour in the north in Algorta, which is close to Bilbao.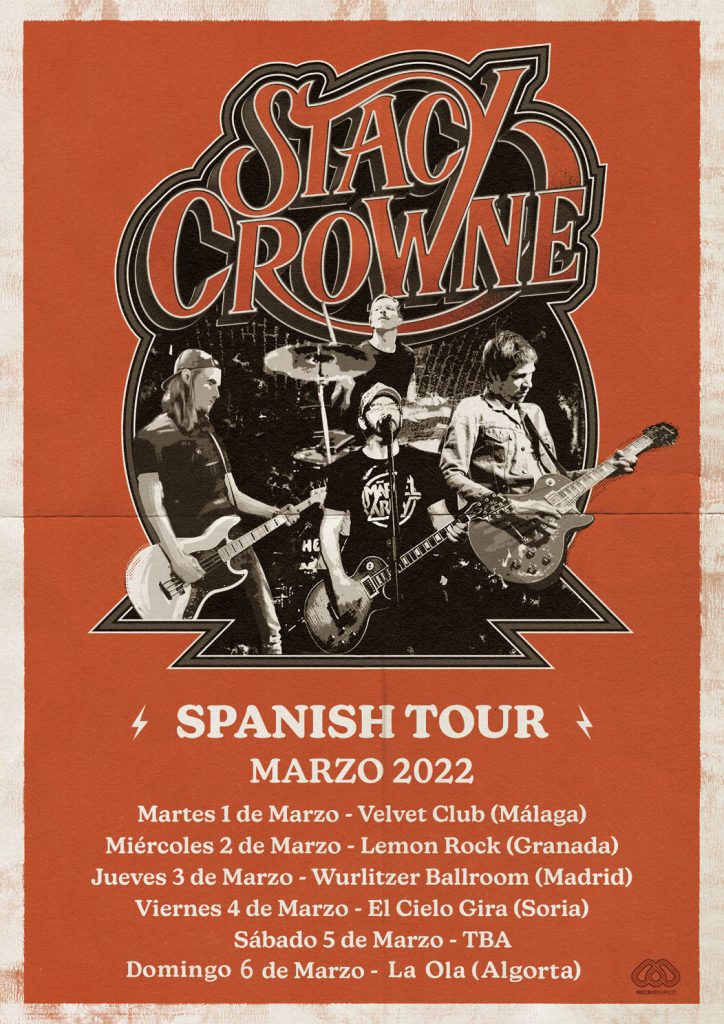 JUNE 2021 /// NEW RELEASE
Glad to announce JULY 30 as release date for our upcoming 7″ vinyl single RADAR LOVE / DEAD OF NIGHT as part of SCREAMING CROW RECORDS' new series "Action Rock Jukebox".
Streaming & Pre-Order at http://actionrockjukebox.bandcamp.com/
STACY CROWNE LIVE FROME HOME
MAR. 2021 /// 25 MIN. LIVE STREAM

We recorded a live show for the spanish booking agency microsurco during the Covid 19 pandemic. Twenty-five minutes of High Energy R'n'R!

OCT. 2020 /// NEW RELEASE
It was back in 2019 at Sjock Festival, Belgium, when everything started. Now, 15 month later, we're stoked to announce this awesome compilation!
12 Songs, 6 Bands: Stacy Crowne, The Drippers, The Hip Priests, Black Gremlin, Grindhouse and The Empire Strikes! So this means a cooperation between bands from Germany, Sweden, UK, Italy, Australia & Finland! Go get yourself a copy at http://stacycrowne.bandcamp.com or write us an email!
CHRISTMAS / STACY CROWNE SPLIT 7"
AUG. 2020 /// NEW RELEASE! 
"Oldie but goldie": Our classic song MANCHINE (written in 2009, recorded in 2016) finally sees the light of day in a strong limited 7″ handcut vinyl split with none other than CHRISTMAS ("Satanic Rock from Saint Vendal")
Ex-Bloodlights guitarist Howie B. did a great job at oslo_vinylfreseri cutting 45 copies for this very special release. 

Sold out in 3 hours. BUT you can check it out on spotify!
And as you can see it was fun finalizing the deal with Max Mötherfucker.
STACY CROWNE IN CALIFORNIA!
FEB. 2020 /// We're back home again from an amazing trip to the United States where Stacy Crowne were invited to play at Savage Magic Records Showcase Night. We might do this again!!!
Thanks to everyone who made 2019 such an amazing year for Stacy Crowne. Special thanks to our dear friends from The Empire Strikes. Check them out!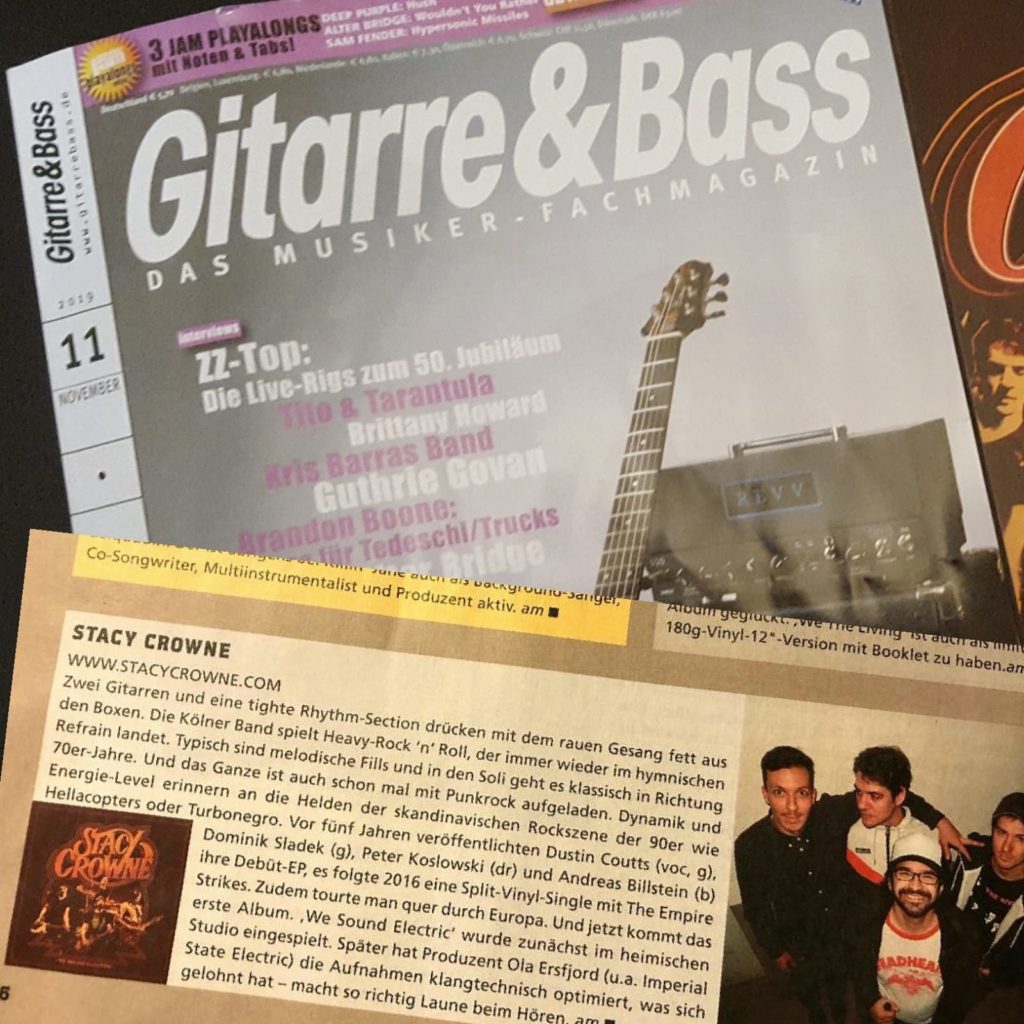 Proud to be recommended by one of the biggest German music Magazines (11/2019). Danke Gitarre & Bass!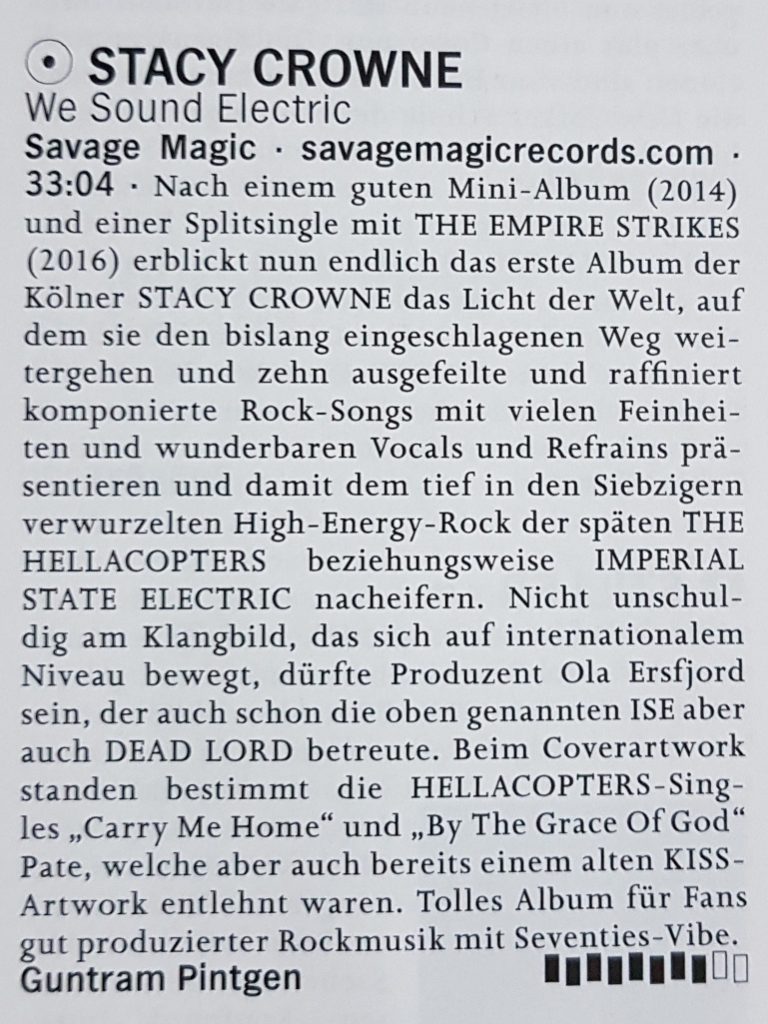 Ox Fanzine (Okt/Nov 2019) rated our debut 8/10 !! Thx Guntram!