STACY CROWNE IN CALIFORNIA!
FEB. 2020 /// We're back home again from an amazing trip to the United States where Stacy Crowne were invited to play at Savage Magic Records Showcase Night. We might do this again!!!
Thanks to everyone who made 2019 such an amazing year for Stacy Crowne. Special thanks to our dear friends from The Empire Strikes. Check them out!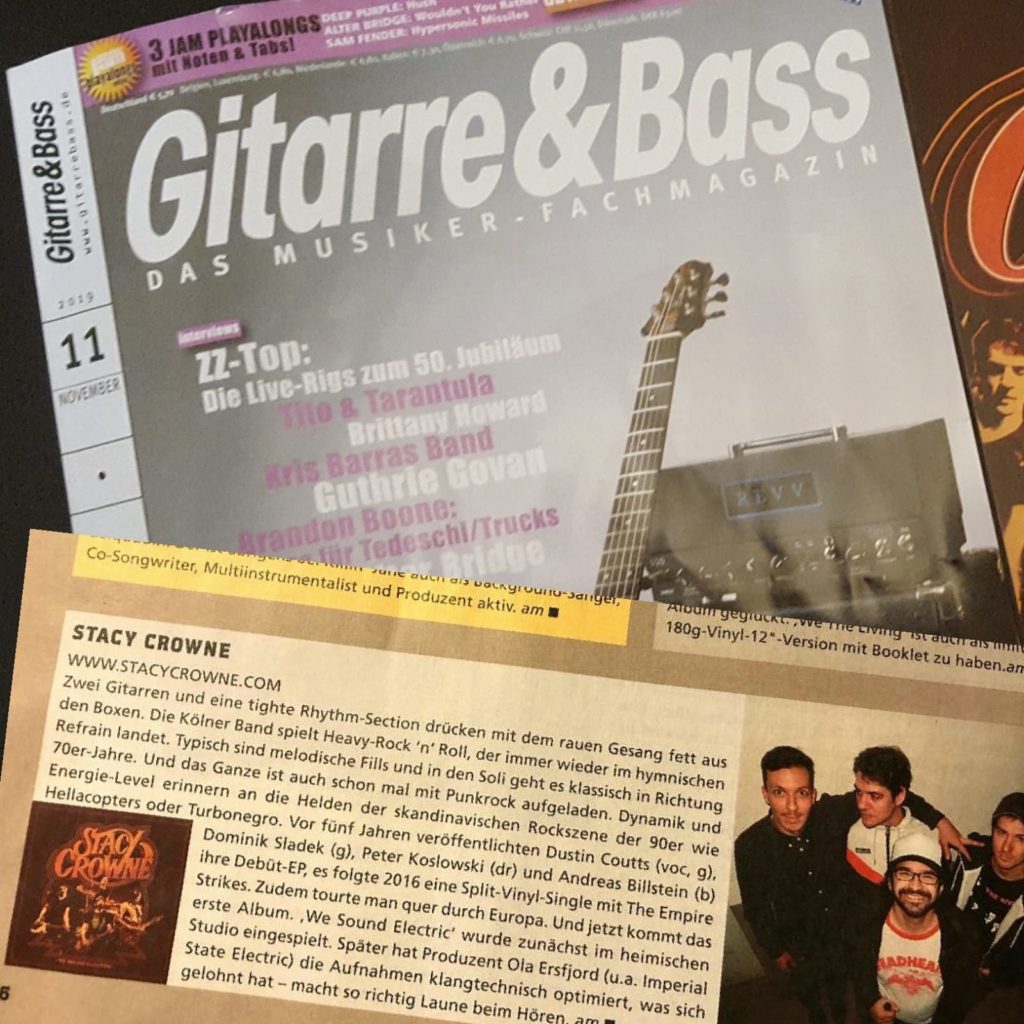 Proud to be recommended by one of the biggest German music Magazines (11/2019). Danke Gitarre & Bass!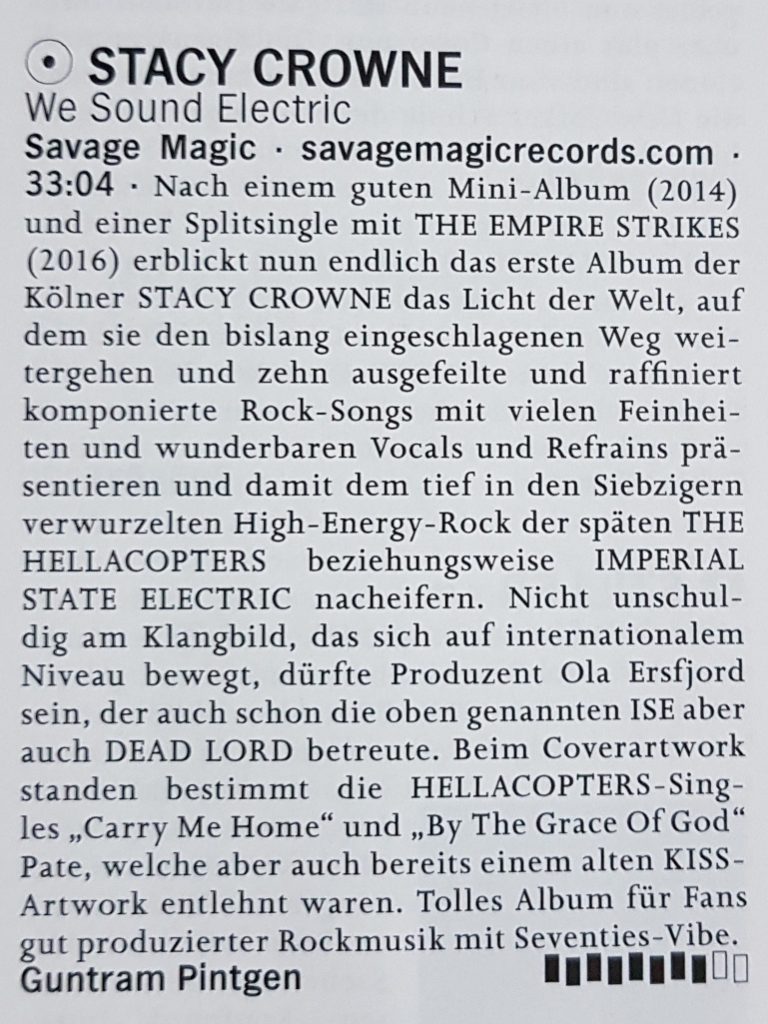 Ox Fanzine (Okt/Nov 2019) rated our debut 8/10 !! Thx Guntram!